The Jagiellonian Center of Innovation offers raw material analysis services to food processing and food supplement industries.
Raw material analysis allows for:
Control of suppliers
Detection of falsifications
Detection of contaminants that can occur during raw material production, transportation or storage
Assessment of raw material suitability
Our services include:
Quantitative and qualitative analysis of raw material samples, using chromatography analytical methods (liquid chromatography, gas chromatography as well as supercritical fluid chromatography (CO2)
Structural analysis of chemical compounds, including the determination of their spectral characteristics, using NMR spectroscopy, HRMS spectrometry as well as infrared spectroscopy
Particle size analysis within the measuring range from 0.3 nm to 3500 µm, with particles dispersed both in liquid and gas
Viscosity measurement using the cone-plate pharmacopoeial method
Microbiological purity testing for the presence of bacteria, mold and fungi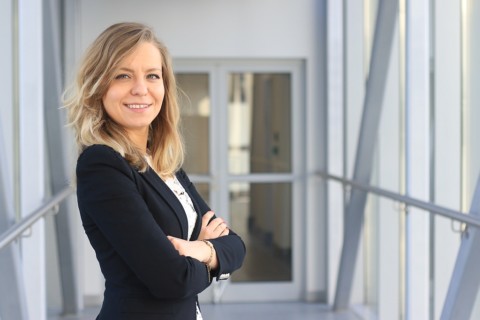 Business Development Manager
Agata Mleczkowska, Ph.D. 
Agata Mleczkowska holds a PhD in chemistry. She is a doctoral graduate of the Institute of Catalysis and Surface Chemistry, Polish Academy of Sciences, where she was engaged in cultural heritage research. She started working for the Jagiellonian Institute of Innovation in 2018; her responsibilities include, amongst others, liaising with academic units, laboratories and businesses operating in the food processing, dietary supplement and raw material sectors.
For a quote, please contact: