Based on an experienced team of specialists and unique research infrastructure, the Jagiellonian Center of Innovation offers a broad range of research in the field of medicine, biotechnology, biology, chemistry, pharmacy, cosmetology, and environmental protection. We perform different services, from easier analyses and measurements to complex research projects.
We offer:
Chemical analysis

HPLC liquid chromatography
Gas chromatography (GC)
Chromatography in supercritical state (CO2) (SFC)
Determination of total organic carbon content (TOC)
Molecule size analysis (Malvern, Wyatt)

Structural analysis

NMR spectrometry
IR spectrometry
HRMS spectrometry
UV-VIS spectrometry

Surface analysis

Raman spectroscopy + AFM
Scanning electron microscopy SEM

Microbiological analyses

Diagnostics using the classical method
Diagnostics using MALDI TOF mass spectrometry

Tissue cultures / Cell bank
Molecular biology techniques

Studies on interactions

Microscale thermophoresis (MST)
Surface Plasmon Resonance (SPR)

Protein electrophoresis
ELISA immunoenzymatic tests
Gene expression analysis (PCR, RTPCR)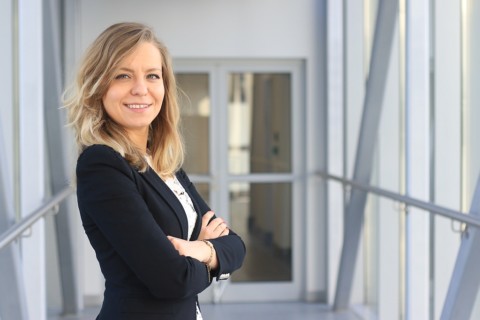 Business Development Manager
Agata Mleczkowska, Ph.D. 
Agata Mleczkowska holds a PhD in chemistry. She is a doctoral graduate of the Institute of Catalysis and Surface Chemistry, Polish Academy of Sciences, where she was engaged in cultural heritage research. She started working for the Jagiellonian Institute of Innovation in 2018; her responsibilities include, amongst others, liaising with academic units, laboratories and businesses operating in the food processing, dietary supplement and raw material sectors.
For a quote, please contact:
Telephone: +48 12 297 46 12
Mobile: +48 512 785 197
E-mail: agata.mleczkowska@jci.pl