The Jagiellonian Center of Innovation provides support to academic units in undertaking project grants where the JCI acts as an entrepreneur (a business). We specialize in natural science projects, particularly projects that are complex in terms of their implementation.
We offer both substantive support (developing a research strategy, designing research) and access to the unique research infrastructure of the Life Science Park and a team of experts. We have extensive experience in delivering complex research projects as well as planning and conducting experiments, including reporting of findings. Our experts combine theoretical knowledge (IPMA certificates, level D, quality controller certificates) with many years' professional experience.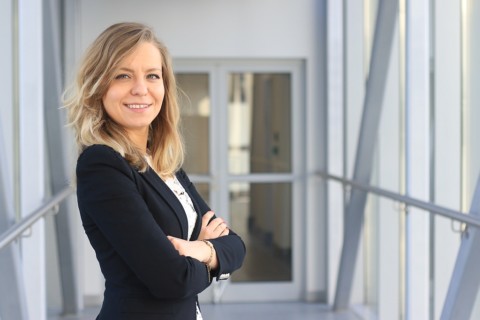 Business Development Manager
Agata Mleczkowska, Ph.D. 
Agata Mleczkowska holds a PhD in chemistry. She is a doctoral graduate of the Institute of Catalysis and Surface Chemistry, Polish Academy of Sciences, where she was engaged in cultural heritage research. She started working for the Jagiellonian Institute of Innovation in 2018; her responsibilities include, amongst others, liaising with academic units, laboratories and businesses operating in the food processing, dietary supplement and raw material sectors.
For a quote, please contact:
Telephone: +48 12 297 46 12
Mobile: +48 512 785 197
E-mail: agata.mleczkowska@jci.pl