On the 26 of February this year  Human Alfa invested in company ArThec Sp.  z o. o .. The company will operate based on unique competences and IP protected by a patent application.

ArThec will conduct R&D works in the field of medicinal products in advanced therapies in the tissue engineering category intended for the regeneration of damaged cartilage surfaces of joints.  The founding team consists of people with many years of scientific and business experience in the pharmaceutical and biotechnology industry.  R&D works will be carried out in cooperation with the Faculty of Biotechnology of the Jagiellonian University.
You can read more about JCI investment funds on our website www.jci.pl/en.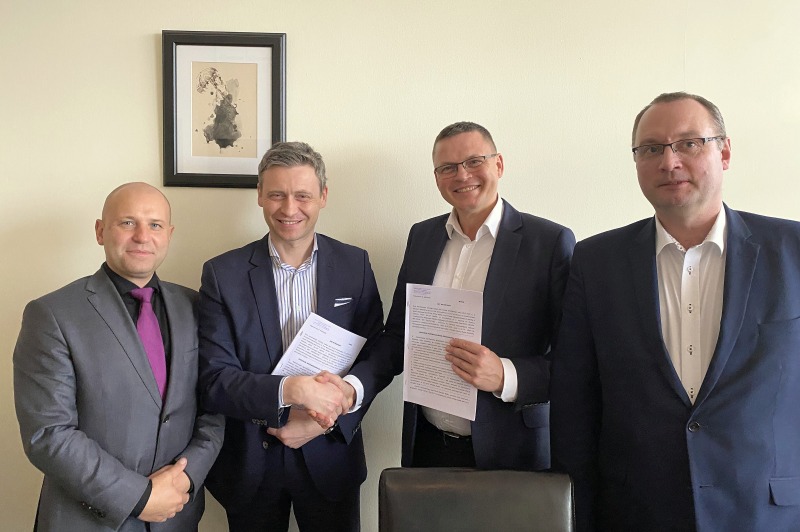 In the photo from left: Grzegorz Sobieraj, Ph.D.; Paweł Błachno; Grzegorz Stefański; Tomasz Kostuch.